Women in Chemistry - Career network for female chemists at the University of Vienna
Who we are
We are a network by and for young female researchers at the Faculty of Chemistry of the University of Vienna. Colleagues support each other in third-party fund-raising from women's empowerment programs. More experienced researchers advise and guide younger scientists in carrier planning by peer-to-peer mentoring. We share our knowledge in regular meet-ups and via a mailing list. Information and links on upcoming talks and/or events are available on this website.


What we offer
A network for junior female researchers at the Faculty of Chemistry
Peer-to-peer mentoring
Talks of national and international renown scientists
Trainings for members and those who interested
Exchange of knowledge with other local and international groups supporting female researchers
Contact for external inquieries (collaborations, networking, media)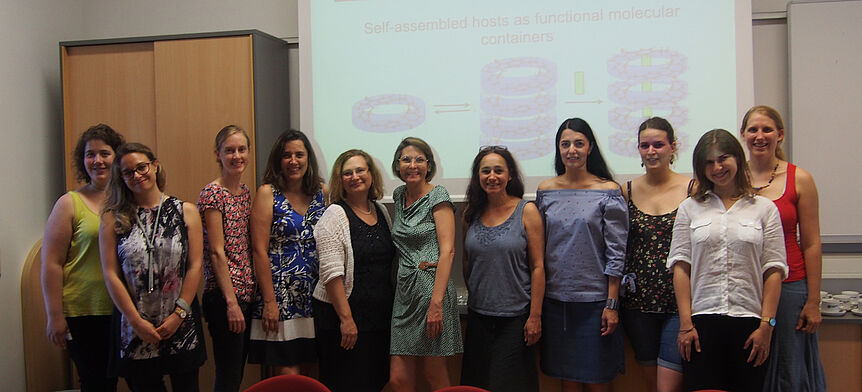 Recap of Meetup#1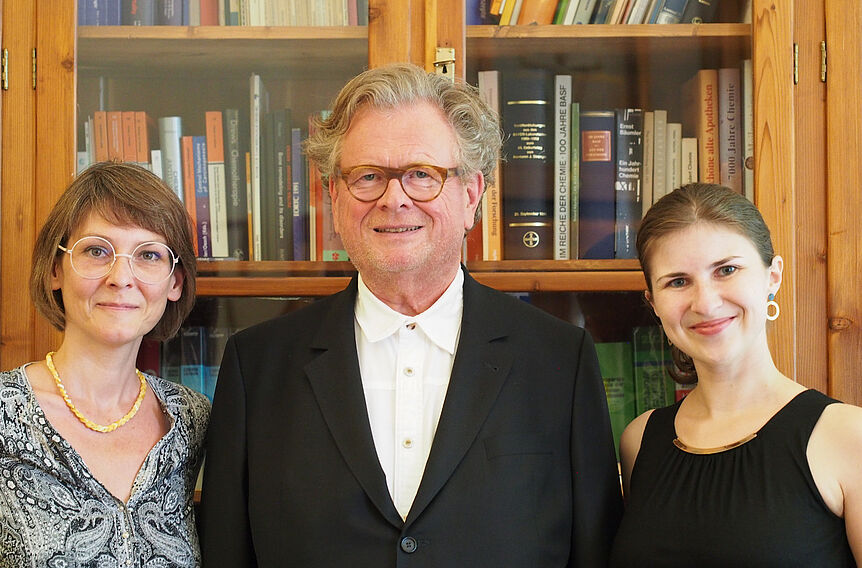 Who we are and what we do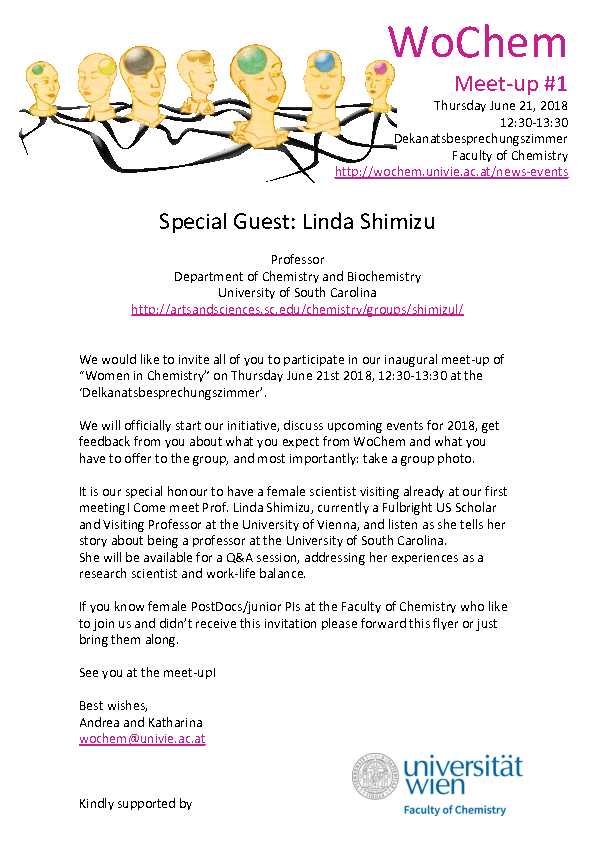 Meet-up#1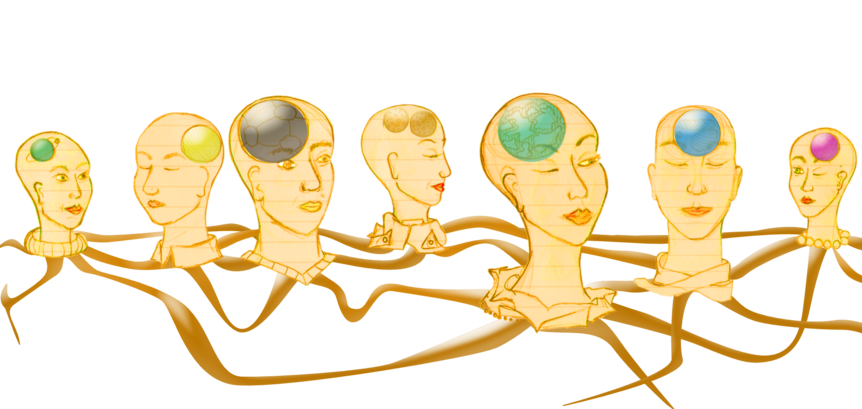 We are online!